Choose the right season
When choosing a tour, consider the tourist season in the country where you want to go.
How does the season affect the cost of tours?
Tickets are cheaper during the low season. For winter destinations (Thailand, Vietnam, etc.) prices are lower from May to October, for summer destinations (Cyprus, Turkey, Montenegro, European countries) vouchers cost less from October to April.
The cheapest tours in the summer are at the beginning and end of the tourist season. At this time, prices for tours are lower, there are fewer tourists at the resorts, and the weather is milder. For example, it is better to buy a tour to Turkey in May-June or September-October.
Remember that the low season is not called so in vain – in summer it will not be possible to swim and sunbathe, and in winter it can be cloudy and rainy.
The velvet season has no disadvantages – traveling to summer destinations in June or September is both cheap and more profitable in terms of weather (there is no extreme heat, as in July and August).
Fly from major cities
As a rule, the larger the city of departure, the lower the prices for tours from it. A tour from Yekaterinburg or Novosibirsk usually costs less than from Omsk. And the cheapest trips abroad .
When looking for tours online, compare prices from your city and from neighboring cities – perhaps the difference in the cost of a tour will more than cover the cost of traveling to a major city. Do not forget that it is not only about money, but also about the time spent on the road.
How to cheaply get to another city
look for cheap flights through Aviasales
train tickets
buses
Experiment with search terms
To find cheap trips abroad, try different conditions when searching for a tour – resort, tour duration, departure dates.
Resort. Tours to two resorts in one country can cost differently. Look for trips to different cities or enter the whole country in the search field – the system will select the cheapest options automatically.
Tour duration. Look for tours with different lengths of rest. In some areas, tours for 7-12 days can cost less than trips for 3-6 days. For example, tours to Thailand for 3-4 days are rare and expensive; at the same price you can rest 7-10 days.
See an example of the difference in prices for different lengths of stay in the widget below.
Departure date. The price for tours with the same conditions, but different dates of departure can be very different. If you planned to fly out on Saturday, also look at the prices for Friday and Sunday, or better, for other days.
Buy at the right time
You can find the cheapest tours either 4-6 months before departure (early booking) or at the last moment (hot tours). What to choose?
Early booking allows you to purchase a ticket at a discount, albeit not the biggest one. You will have time to choose a country, carefully study photos and hotel reviews, and plan your vacation. In addition, almost nothing affects the price of early booking, except for the exchange rate.
Hot tours – the cheapest tours, the discount on them is maximum. But there are also a number of disadvantages:
No guarantee. Last-minute trips to the desired destination may not appear closer to the dates of your vacation. Then you have to buy a tour more expensive than early booking.
The best hotels are already booked. As a rule, good hotels are filled in advance, and last-minute tours offer the remaining options. Decent options can also come across, but usually the level of hotels is an order of magnitude lower.
No time to search for information. Last minute tickets sell out very quickly. If you are in a hurry to buy a tour before someone else sees it, you do not have time to study information about the resort, hotel, etc.
Where and how to look for last-minute tours on your own? Each service has separate pages for the selection of last-minute tours.
What to choose? If you plan your vacation in advance, are strictly limited in vacation dates or want to get to the best hotel, buy a tour in advance. If you want to find a ticket as cheap as possible and the direction does not matter to you, buy tours before departure.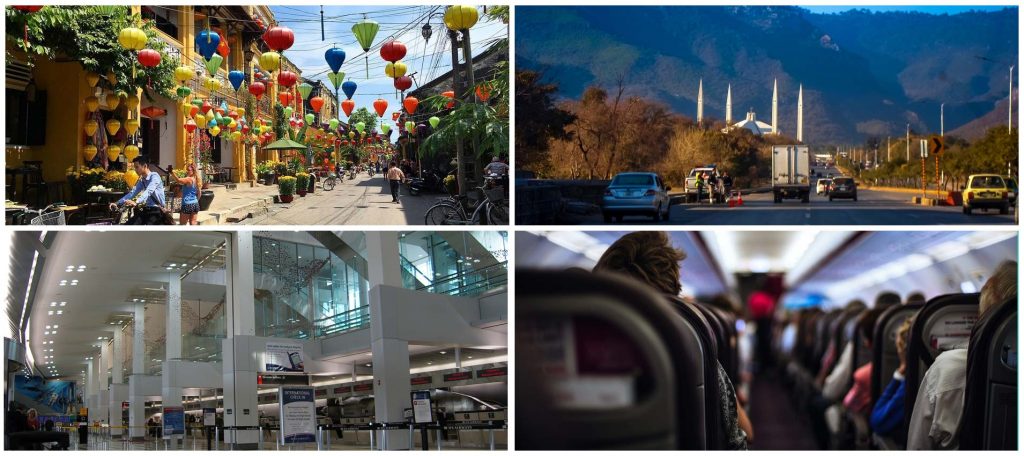 Watch for price changes
Sites for selecting a tour for all tour operators (Level.travel, Travelata and Onlinetours) allow you to track the price of tours in a particular direction.
If the cost of the ticket decreases, you will immediately receive a notification by e-mail. Arranged a new price – buy. Not satisfied – wait for new offers.
You can subscribe to price changes for a specific country, resort or hotel. This is convenient if you have already decided on a place to stay, but are waiting for lower prices.